The last day of the workshop was dedicated to activities concentrating around networking between the participants.  This included time for discussions around the potentialities for further collaboration and future projects. The day started with a warm-up game by Paschalis where participants were called to grab each other's hands in a circle and "electrocute" each other, in this way making a closed circuit.
After this game we divided in five working groups. Each table worked under a theme.
The themes were:
Empowering migrants
Working with state and civil actors
Challenge the formal educational system
Youth-work in non-formal organisations
Methods
Every participant had a minute to present to the table what his/her current project is. Then after everyone had finished with this short presentation they could write on three coloured papers the names of others that:
Blue: Help you develop your project
Yellow: Develop personally and professionally
Orange: Shape your future goals
After that, each group visualised their work on a sheet and presented to the others.
After that Oana and Julie showed us a video about the problems that can arise between youth workers and refugees due to unequal power relations.
Afterwards we spent some time making personalised cards for one of the participants of the workshop as well as writing small notes to each other.
After spending some time for making beautiful cards and writing notes to each other we were called to reflect on the contents of the workshop and put a note under each of the three categories:
Content on methods and pedagogical approach
Content on migration and inclusion
Open question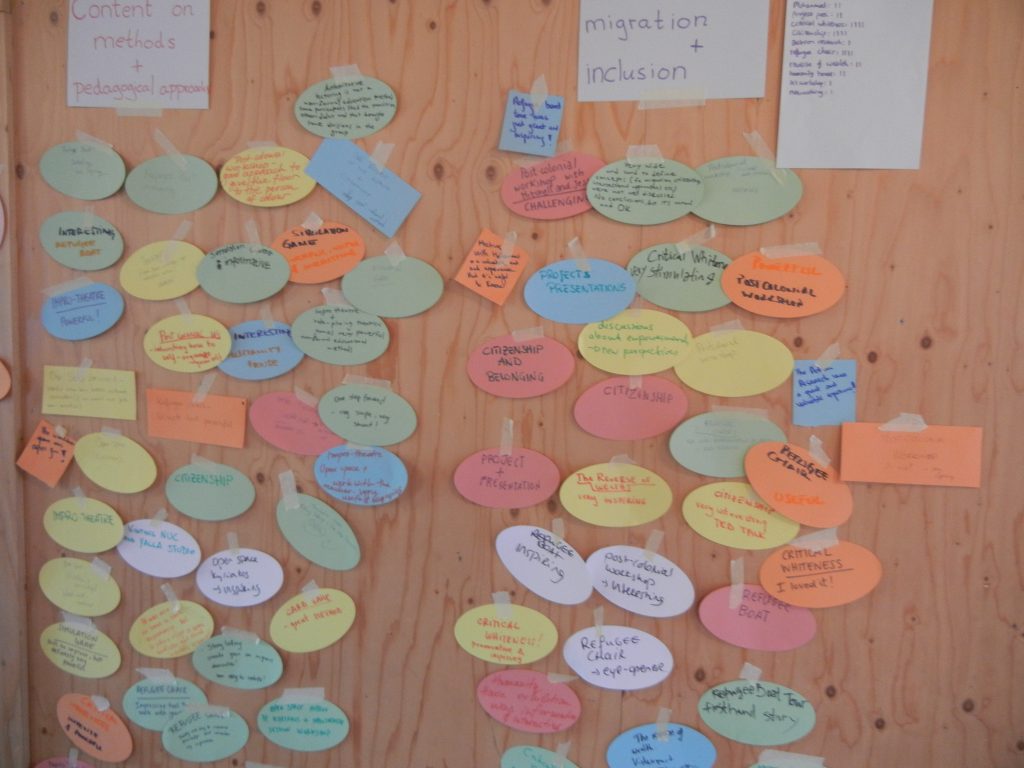 At the closure of the day we all sat in a circle and in the middle were a trash bin and a suitcase. Everyone was given two papers, one to write the most significant thing that he/she will take from the workshop and put in the suitcase, the other what he/she left behind. Both papers were read out loud to the rest of the group.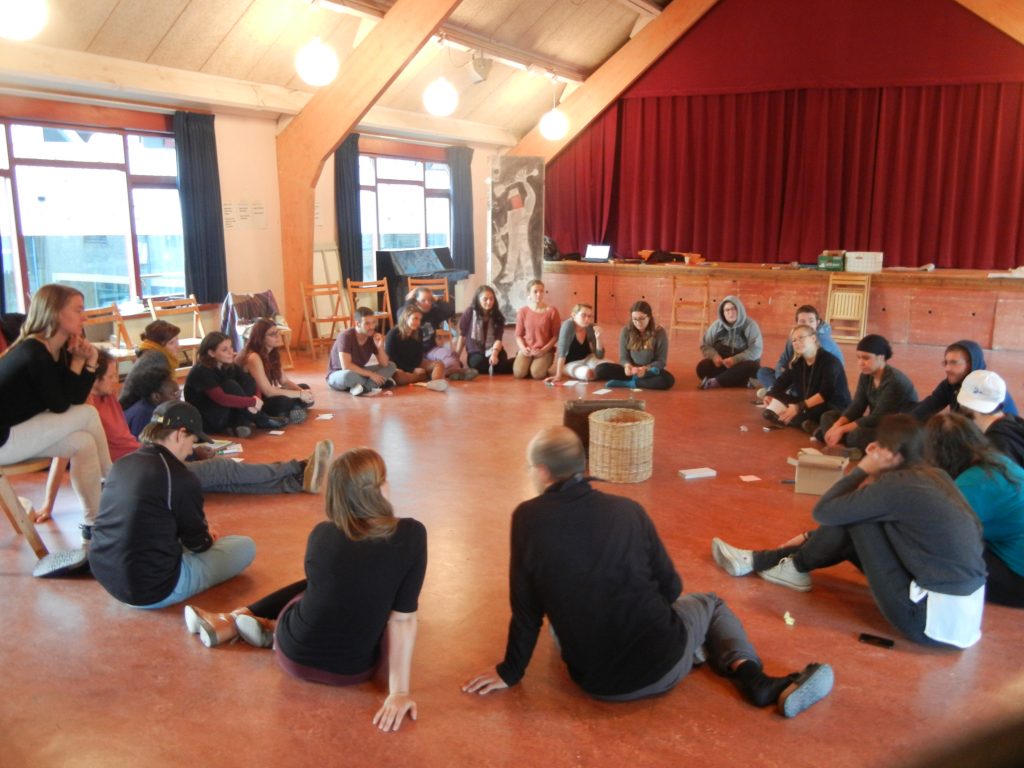 After a delicious dinner cooked by Mareike and the rest of the kitchen group we had a social gathering or what some called a party in the main room of the school. We drank lots of beers and were stunned by Antonino's dancing skills and Nuria's infinite energy!